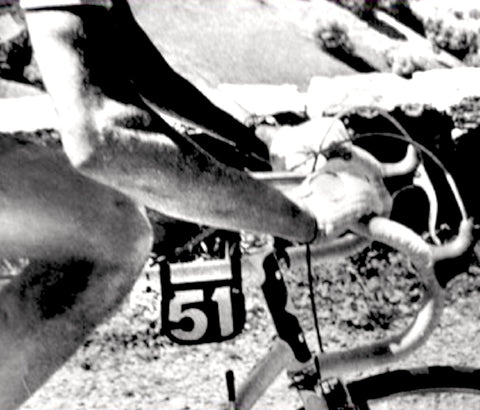 Dossard 51
In numerology, the combination of numbers 5 and 1 symbolizes courage, strength and success. In cycling, number 51 has brought many riders good luck, starting with Eddy Merckx winning the Tour de France in his debut in 1969 with dossard 51 pinned to his bike, and later followed by riders such as Luis Ocaña, Bernard Thévenet, Bernard Hinault and Greg LeMond, all winning the Tour with number 51.
Over the years dossard number 51 built a legendary reputation as a lucky charm, and still holds immense significance in the cycling world, representing triumph and perseverance.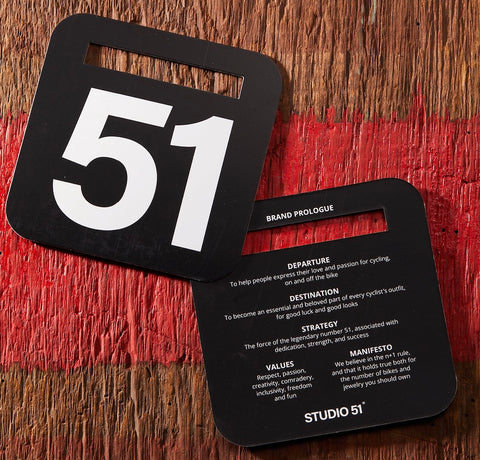 Studio 51
We are a group of friends with backgrounds in jewelry making, fashion and design bound by our love for all things cycling. We started Studio 51 out of our admiration for cycling's grand heritage and belief in its great future. Number 51 serves as our brand muse and is a constant reminder of the pursuit of excellence, instilling a sense of motivation for those who wear it.
Our mission is to help people express their passion for cycling with upscale, handcrafted jewelry, and to become an essential part of every cyclist's outfit.
- Designed by cyclists for cyclists
- Made from recycled materials
- Responsibly handcrafted in USA
- Hypoallergenic and sweat resistant
- 5.1% of sales go to nonprofits
Please drop us a line if you have questions, or just to say hello.
MORE ABOUT DOSSARD 51 AND OTHER STORIES