String Bracelet "Heart Wheel"
Regular price

$19.00
Sale price

$25.00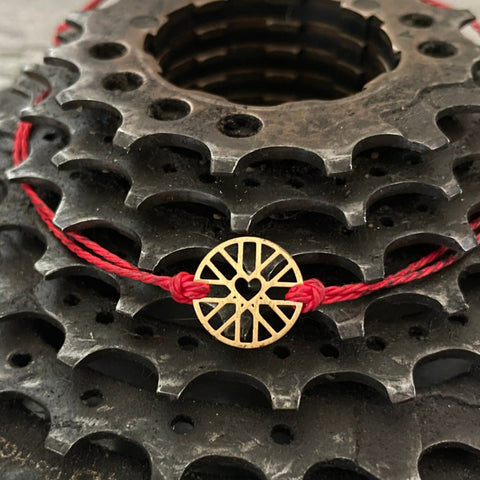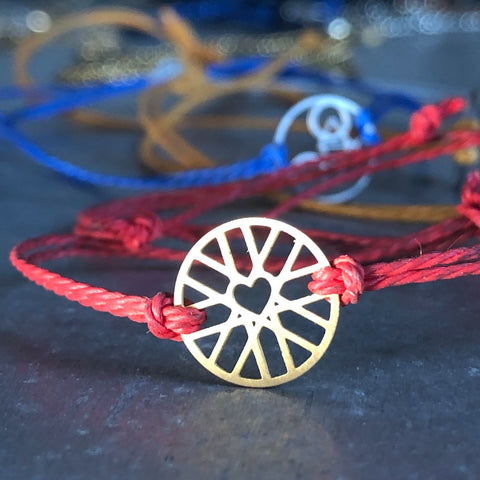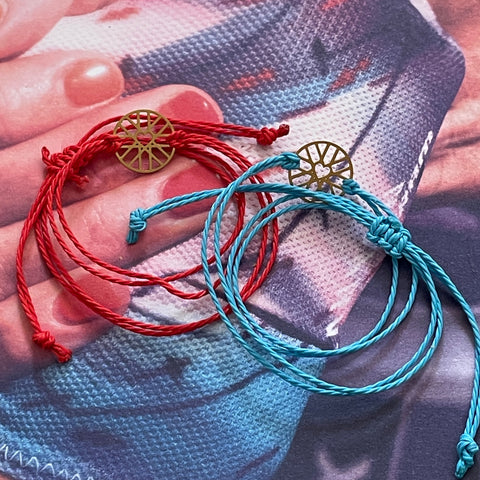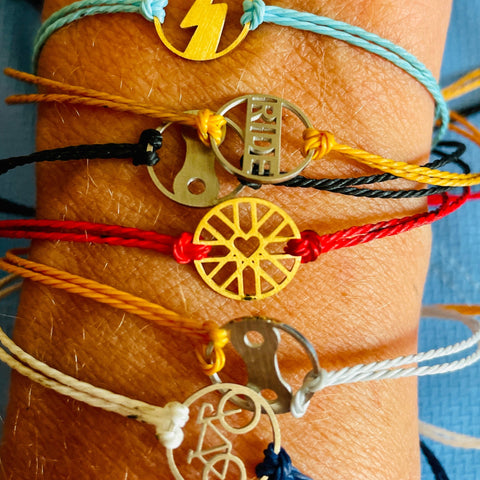 Description
While they came to fame as friendship bracelets, we call ours camaraderie bracelets to celebrate that unique relationship between fellow riders which makes cycling so special and enjoyable. Wear them yourself or gift them to a camarade, find your favorite item, or just mix & match. Several different designs and multiple string color combinations are available to express your love for cycling and appreciation for your fellow riders.
Details
Product Care
All our bracelets are made from recycled stainless steel and hypoallergenic. Stainless steel is durable and resists corrosion and oxidation which means it will not rust, fade, tarnish, or turn your skin green, even if worn daily.

The simplest way to clean your stainless steel jewelry is with a bit of soap and water when it's dull and dirty. This helps clean off any pollutants and grime on your jewelry. Remember to use mild liquid soap and warm water only.

Avoid harsh chemicals. Bleach and chlorine can damage the surface of stainless steel metal.

Avoid storing your jewelry with other sharp objects or jewelry as this could scratch it.

WHAT OUR CUSTOMERS ARE SAYING...