Pendant "CYCL"
Regular price

$39.00
Sale price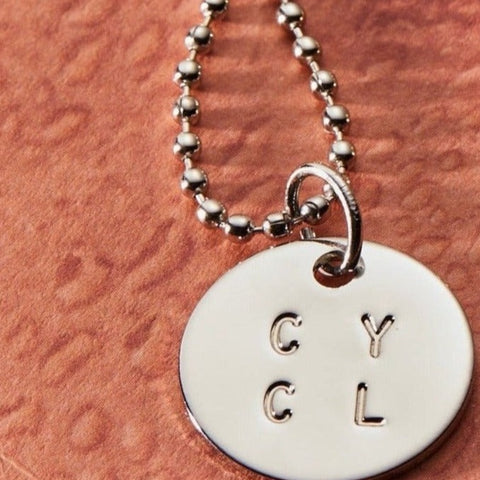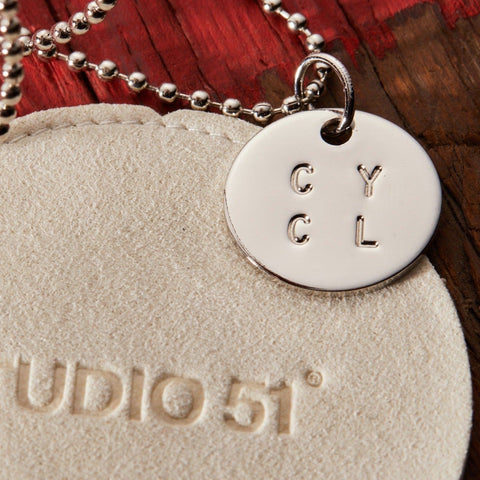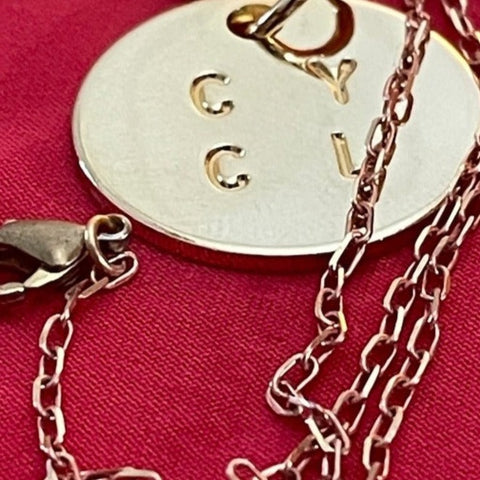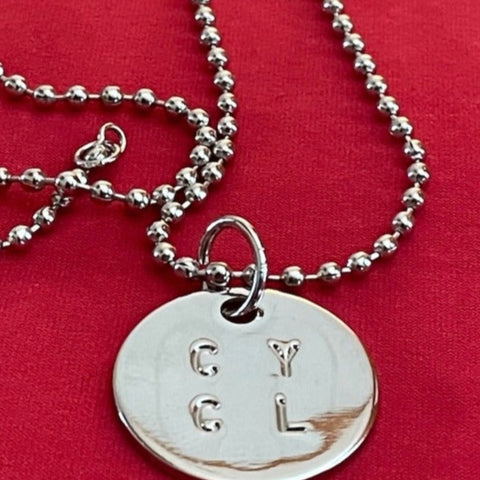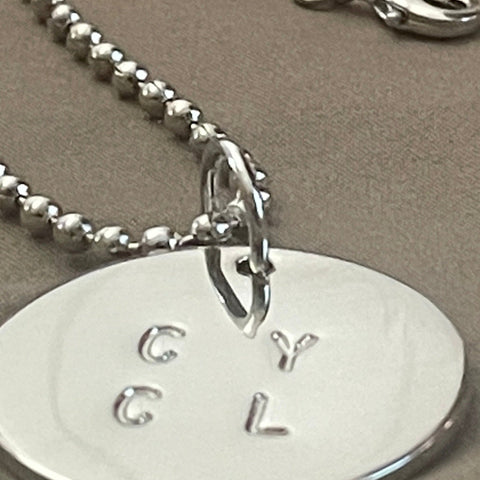 Description
A beautiful piece of jewelry that is sure to make a statement. Crafted from 14k gold or silver plated metal, this pendant is a timeless piece that will never go out of style. The Greek root word cycl means circle, and this pendant is a perfect representation of that. With its unique design, it is sure to be a conversation starter. This pendant is perfect for any occasion, whether it be a night out with friends or a special event. It is sure to add a touch of elegance to any outfit. It is also a great gift for a loved one, sure to be cherished for years to come.
Details
Made with the highest quality recycled 70/30 brass available in the USA. The design is hand-stamped on unfinished brass before adding any finish.

25mm diameter coin with 3mm hole on top.

14k Gold Plated and Silver Plated.


All our goods are 100% nickel-free and hypoallergenic, and safe to wear on the skin, both on and off the bike.
Product Care
Plating is a process where a layer of gold or silver is placed on the surface of another metal, in our case brass. As with any jewelry that is not 100% solid gold, extra care should be taken to maximise its lifespan.

Please note that anything plated will eventually tarnish with time and wear. To limit the chances of fading out, here are easy ways on keeping the shine of your plated jewelry.

Wait until your lotion, cream, nail polish or perfume is dry or has been absorbed by your skin before you wear plated jewelry.

To avoid direct contact with sweat, try keeping it away from skin contact when you ride or exercise.

Avoid wearing two or more plated items together as the rubbing will lead to tarnishing the surfaces.

After every use, clean your jewelry with a soft cloth to remove sweat or dirt. Gently rubbing the surface of your plated jewelry helps restore shine.

To avoid scratches, wrap your jewelry in a soft cloth or keep it in a jewelry box separate from other types of jewelry you have.

Do not store gold plating and silver plating together as the different metals will cause each other to tarnish.

Always store in a dry area.
WHAT OUR CUSTOMERS ARE SAYING...