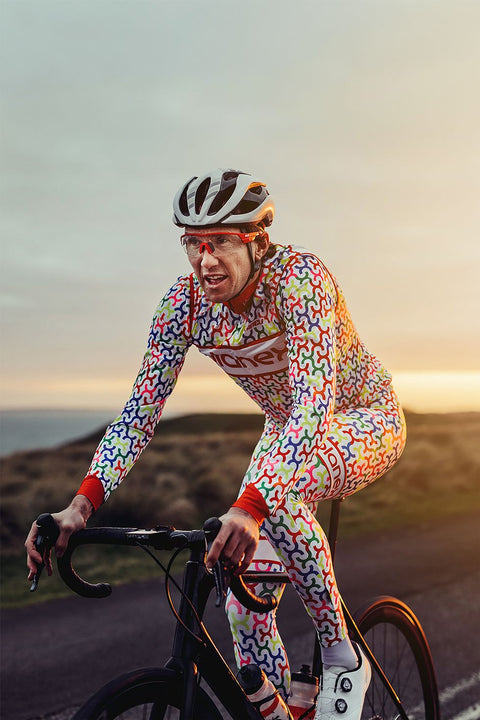 The Evolution Of Fashion In Cycling
Cycling has become a popular sport and mode of transportation in recent years, and with that, the fashion in cycling has also evolved. From the traditional spandex cycling shorts to stylish and functional cycling apparel, cyclists now have a wide range of options to choose from.

One of the most significant changes in cycling fashion is the shift towards more stylish and functional clothing. Cyclists no longer have to sacrifice style for comfort and performance. Brands like Rapha, Assos, and Castelli have revolutionized cycling apparel by creating clothing that is both fashionable and functional.

Cycling jerseys have also undergone a transformation. While traditional cycling jerseys were tight-fitting and made of synthetic materials, modern cycling jerseys are made of lightweight, breathable fabrics that wick away sweat and keep the rider cool. They also come in a variety of colors and designs, allowing cyclists to express their personal style.

Cycling shorts have also evolved. While spandex shorts are still popular among professional cyclists, many recreational cyclists prefer shorts that are more comfortable and stylish. Brands like Levi's and Chrome Industries have created cycling shorts that look like regular shorts but have added features like stretchy fabric and reflective details.

Accessories have also become an essential part of cycling fashion. Helmets, gloves, and sunglasses are not only functional but also add to the overall look of the cyclist. Brands like Oakley and Smith Optics have created cycling-specific sunglasses that are both stylish and functional, with features like polarized lenses and anti-fog coatings.

Shoes have also become an important part of cycling fashion. Cycling shoes are designed to be stiff and efficient, but brands like Giro and Specialized have created shoes that are both functional and stylish. These shoes come in a variety of colours and designs, allowing cyclists to match their shoes to their outfit.

Cycling fashion has come a long way in recent years. Cyclists no longer have to sacrifice style for comfort and performance. With the evolution of cycling apparel, accessories, and shoes, cyclists can now express their personal style.
With the launch of Studio 51's cycling-inspired fashion jewelry collection, there's now a completely novel way to express their passion and love for this sport, and unlike cycling apparel, shoes or sunglasses, you can wear jewelry also off the bike in daily life, at work, at a party or dinner to make a statement and bring your passion from the tarmac to the table.