Puncheur
Our collection of lucky charms. Cycling-centric aesthetic designs with messages of motivation and inspiration for everyone who loves cycling or life in general. "Punched" by hand into recycled brass in Rhode Island USA.

ADD A LUCKY CHARM TO YOUR BIKE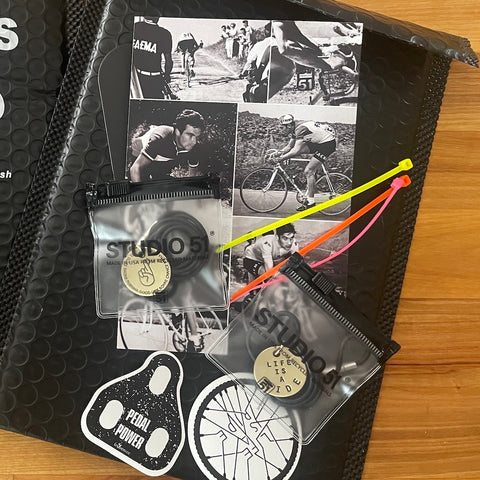 All lucky charm orders include a few fun coloured zip ties to get creative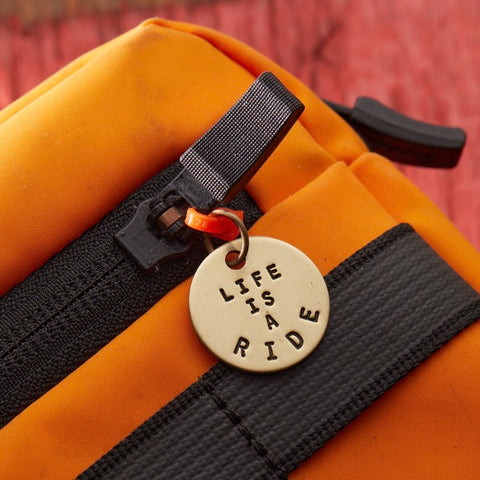 Attach your lucky charm to a handlebar bag to keep you safe on your next trip.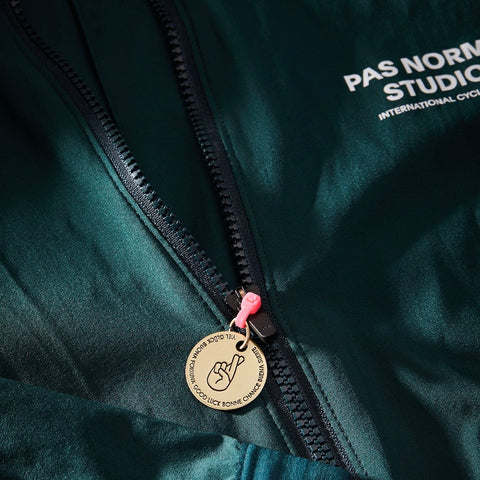 Or simply attach your lucky charm to a jersey, rain jacket or gilet zipper.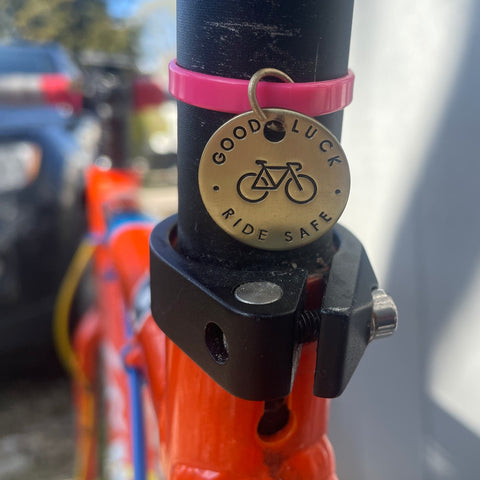 Or make your bike a bit more fancy by attaching a lucky charm to the seat pole.